Call for Local Meetups
Learning on Graphs Conference, 2023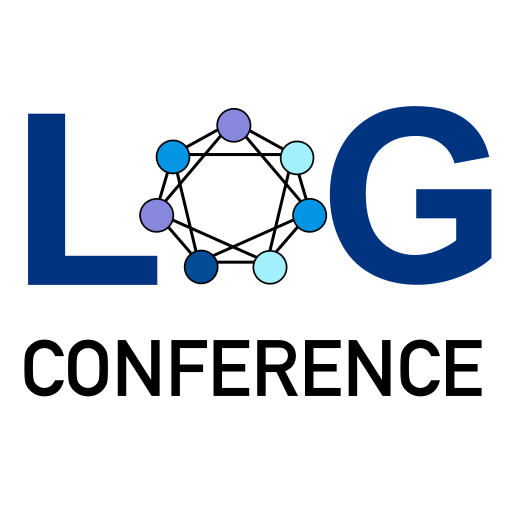 The Learning on Graphs conference (LoG) is an annual research conference that covers areas broadly related to machine learning on graphs and geometry, with a special focus on review quality. In its inaugural edition, LoG 2022 received 250+ paper submissions, 2,800+ total registrations, and distributed $30,000+ in reviewer awards.
LoG 2023 will be a 4-day virtual event via Zoom + GatherTown and completely free to attend (dates: 27th – 30th November 2023).
At the same time, LoG 2023 aims to host a 'network' of local mini-conferences around the world. This decision builds upon the success and positive reception of LoG 2022 local meetups in Cambridge, MIT, Stanford, Mila, and Würzburg (300+ attendees in total). The objective is to connect participants belonging to the same geographic area, improving their social experience and fostering discussion and collaboration.
We are now looking for local meetup organisers for LoG 2023! To ensure a smooth organisation, please send us a proposal if you are interested.
Our aims with LoG local meetups:
Provide a social venue for LoG participants by geographic area.
Bring together local research communities around machine learning on graphs and geometry.
Allow local attendees to engage with each-other's research outside LoG's program, e.g. via poster sessions or lightning talks.
Important dates:
Deadline for submitting a proposal: 21 June 2023
Notification of acceptance: 13 July 2023
How will proposals be judged:
Local community engagement.
Content and events proposed (e.g. broadcasting the conference, hosting local speakers, poster sessions, schedule etc.)
Organising team (e.g. past organisation experiences, expertise, ability to gather people, etc.)
Promoting diversity and inclusion.
What LoG will provide to local meetups:
Reimbursements (on a case-by-case basis) to cover venue, refreshments, and other organisational costs.
Publicity and promotion of your local meetup via our website and social channels. Featured as local meetup organisers on our website.
While meetup organisers will be given creative freedom over the format, schedule, venue, etc. of local events, all officially endorsed meetups are governed by the LoG Code of Conduct.
We would encourage local meetups to take place around/during the virtual conference dates 27th – 30th November 2023. However, any meetup dates approximately 2 months before or after the conference are okay.
Thank you for your interest in contributing to the success of our conference!
For other questions, please contact us at logconference@googlegroups.com